I'm proud to announce version 1.0beta2 of SlimRoku!
This new version
requires
SlimServer 6.2
or higher.
Most notable enhancements in this version are:
Synchronization with SoftSqueeze and other instances of SlimRoku!
Support for 16kHz and 20kHz sample rates in audio streams
Genre browsing in Internet Radio dialog
SlimRoku Features:
Music library browsing by artist, album, genre, cover art, and folder
Full support for both dynamic and static playlists
Internet Radio browser
Cover art support
Song or Playlist repeat
Playlist shuffle by song or album
Built-in song information screensaver
Ability to hide the application so it's possible to run other applications while listening to music
Ability to synchronize with SoftSqueeze and the Slim Devices SqueezeBox
Automatic SlimServer discovery
Library searching (via the emulated SqueezeBox interface)
Support for 16kHz and 20kHz sample rates in audio streams
Updates in this version:
Added ability to synchronize with SoftSqueeze (and potentially the Slim Devices SqueezeBox)
Added Genres to Internet Radio Browser
Added SlimDevices Picks list to Internet Radio Browser
Added support for 16kHz and 22kHz audio
Added song info dialog to Music Library window
Optimized functionality in Internet Radio Browser
Added -RepeatMode, -ShuffleMode, and -PlaylistId command-line parameters
Added -SSTransport and -UseXMLInLibrary command-line parameters
Added -SlimCLIPort and -SlimWebPort command-line parameters
Added -LargeCoverArt command-line parameter
Added Clear Playlist button to Playlist Options menu in Now Playing
Increased timeout on Music Library screen to make scrolling easier
Fixed a repaint bug in the Now Playing screen
Fixed a scrolling bug in the Browse Folder screen
Redesigned bitmap handling to allow for easier skinning
There are still some outstanding issues.. and some new ones...
Known Issues:
Sporadic behavior while SlimServer is building the library
Synchronization has been tested and works with SoftSqueeze 2.0. Other versions of SoftSqueeze may not synchronize correctly.
Due to the incomplete SqueezeBox emulation in the SoundBridge, synchronization may not be possible between SlimRoku and the Roku SoundBridge (sorry Burkhardi!).
Special Notes:
In order for SlimRoku to work properly, you'll need to make sure the following ports are open:

3483 UDP - SlimServer discovery
3483 TCP - SlimServer communication
9000 TCP - Audio stream playback and cover art display
9090 TCP - Music library access

SlimRoku is still an alpha/beta release. There are plenty of bugs, so please don't be discouraged if you run across something. Your feedback is essential to making SlimRoku more stable.
You can download the new version here:
http://www.permanence.com/SlimRoku/file ... 0beta2.zip
Please refer to the included ReadMe.txt file for more information.
Screenshots (click an image to see a full size version):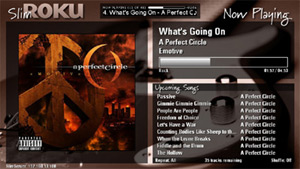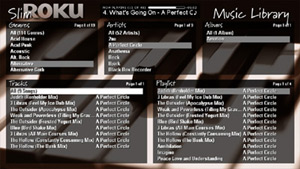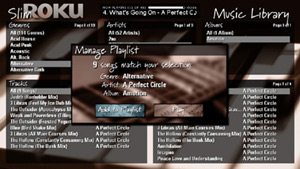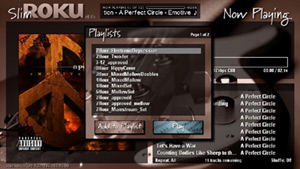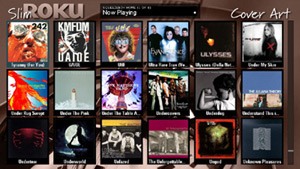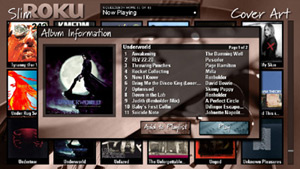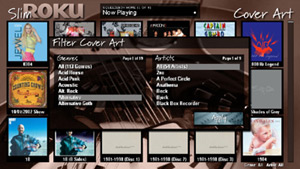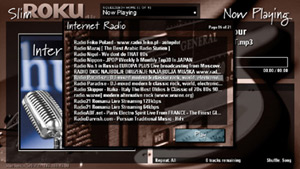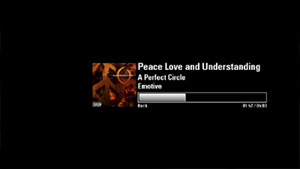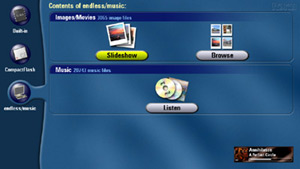 As always, I look forward to your questions, comments, and suggestions!
TheEndless