The iTunes Podcasts channel allows you to browse, search, listen, and watch podcasts from the entire iTunes Podcast library on your Roku Digital Video Player.
Features include:
Browse by top podcasts, genres and providers
Choose to filter by video, audio, or all
Search the entire iTunes Podcast library
Mark a podcast as a favorite for quick access later
Resume previously unfinished video and audio podcasts (only video podcasts on Roku 1 devices)
Quickly determine viewed podcasts from episode browser
Revisit the last 15 viewed podcasts via the favorites screen
You can add the channel via this link:
https://owner.roku.com/Account/ChannelCode/?code=ITPC
This channel DOES NOT require iTunes to be installed locally. It uses the online iTunes podcast library, so it works without requiring any additional setup or configuration.
Note
: Since these podcasts are all hosted on different servers, there may be times when a specific podcast shows up in the channel but is not available to play.
As always, comments, criticisms, suggestions, and general feedback are welcomed and encouraged. I hope you enjoy the channel!
And a few screenshots: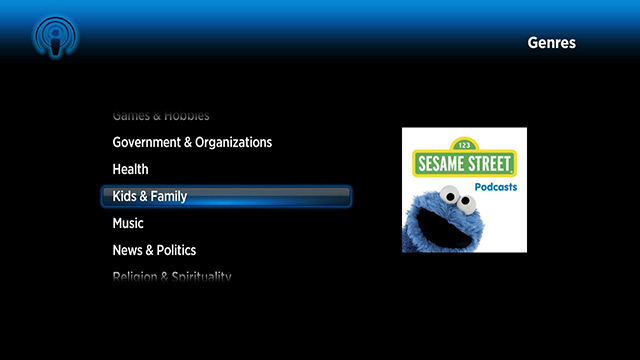 Genre Browser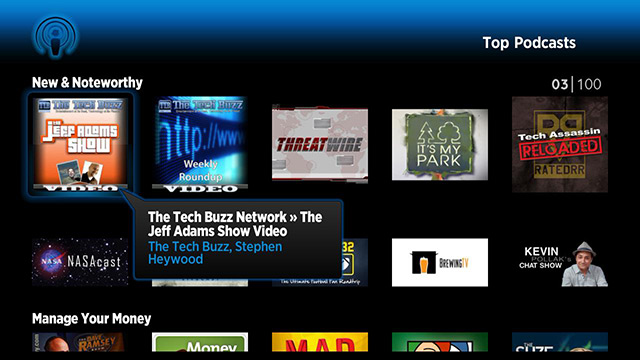 Podcast Browser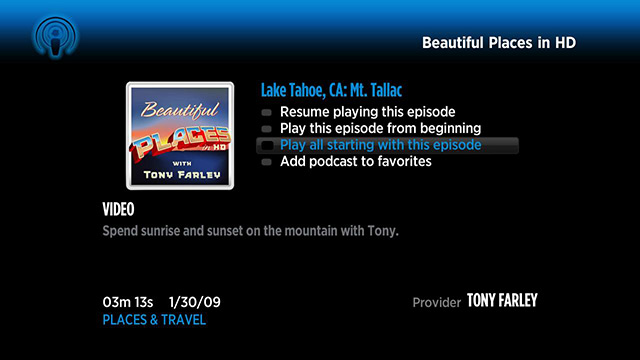 Video Podcast Screen